Once you experience the smooth ride of a jet ski rental on Lake Tulloch, you'll never want to return to land. Whether you're vacationing with your family or you're spending the weekend with friends in CA, H2O Craft Rentals & Repair will help you make memories that last a lifetime.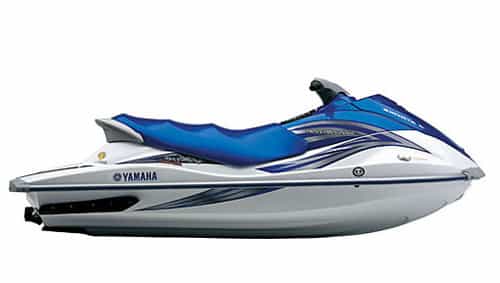 Yamaha VX110 Jet Ski Rental
With a 110 hp, 4 stroke engine, this jet ski rental the most fuel efficient jet ski on the planet! This waverunner rental easily seats 3 people and includes life vests for your safety • $1,000 Damage Deposit • $1,500 Damage Deposit Each When Renting 2 or More Jet Skis
---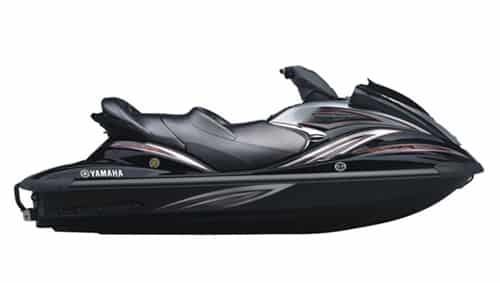 Yamaha FX160 High Output Jet Ski Rental
This 160 hp jet ski can comfortably fit up to three people and comes with life vests for you and your friends as you cruise around the lake • $1,000 Damage Deposit • $1,500 Damage Deposit Each When Renting 2 or More Jet Skis
We're located in Manteca, CA, just minutes from Interstate 205, 5, 99 and just off of 120. Our central location makes it easy to pick up a jet ski rental and tow it to Lake Don Pedro, Lake Camanche, Lake Tulloch, Woodward Reservoir, Lake Tahoe, or any of the other incredible California lakes and area attractions. Regardless of your destination, we're likely right along the way.
Touring the waves on one of our zippy waverunner rentals is the perfect way to cool off, enjoy the scenery, and satisfy your need for speed on Lake Don Pedro.
The H2O Craft Advantage
Established in 1994, H2O Craft Rentals & Repair has thrived for decades in a competitive industry because we do things differently. We're not just another watersports company. Below are some of the perks that set us apart from the rest:
Flexibility: We give you options. We'll load the boat or jet ski on a trailer so you can tow them to your favorite nearby lake.
Convenient location: Manteca, California, is about one hour east of San Francisco and San Jose and just minutes from Interstates 5, 205, 99, and 120. And we're right by the Delta.
Price: We offer very competitive rates on our boats and waverunner rentals. That's one of the reasons why people all over California choose us. Check out our specials for further discounts — up to $65 on a rental.
At H2O Craft Rentals, we provide more than jet ski rentals. For those who have their own watercraft, we also offer professional boat and jet ski repairs. We're a unique company, but don't take our word for it. Read our customer testimonials, and see the difference for yourself.
If you're ready for an adventure, call us at (209) 833-6893 or get an online quote for a jet ski rental from H2O Craft Rentals today.