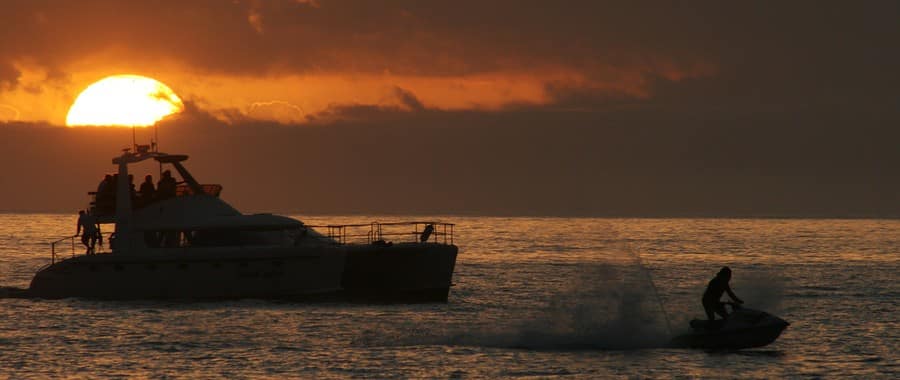 Planning your next outdoor adventure in California? Lake Tulloch beckons you with its majestic shorelines and stunning views of the Table Mountain range. At H2O Craft Rentals, we take leisurely exploration to a whole other level. To reserve a boat rental in advance, get an online quote.
RV Campground and Marina
With so many lakes in California to explore, deciding which area to visit for your vacation may seem overwhelming. If you want the ultimate waterskiing excursion, visit Lake Tulloch near the famous Yosemite National Park. Besides waterskiing, here are some other attractions the lake is known for:
Lakefront cabins with private beaches and docks
Camping facilities with picnic tables and fire pits
General store and restaurant on the campground
Scenic hiking trails
Fun on Lake Tulloch? Rent a Boat or Jet Ski
To make the most of your time at Lake Tulloch, explore the waters with a watercraft! H2O Craft Rentals has boat rentals for whatever level of adventure you're seeking. Want to relax on the lake with a group of your closest friends? Our pontoon boats rentals are great for socializing and tanning. For adrenaline junkies who have a need for speed, our jet skis and ski boats are right up your alley.
H2O Craft Rentals knows the secret for providing entertainment in Lake Tulloch. With a boat rental, you'll enjoy relaxing with the family and basking in the California sun. To book a watercraft and trailer, get an online quote.