When you need to properly winterize your jet ski, look no further than the experts at H2O Craft Rentals & Repair. We hire specially-trained marine technicians to skillfully repair and service your personal watercraft. Wondering what we do when it's time to winterize your machine? Read below to discover what's included in our winterization process.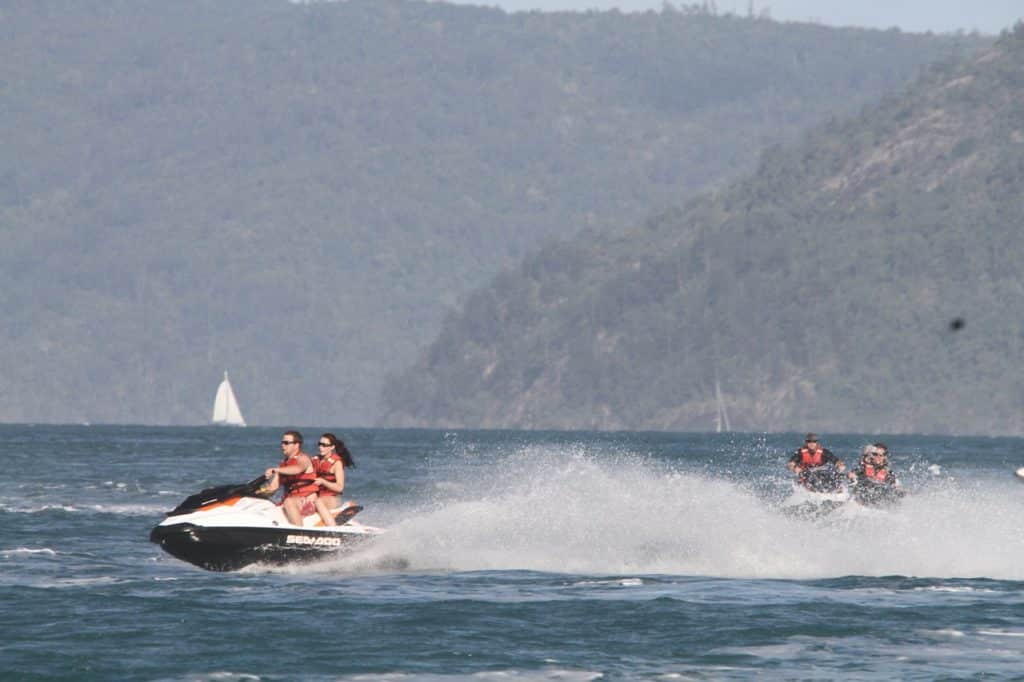 Why Winterize?
While we don't have the freezing temperatures of some of our northern neighbors, you still need to winterize, or prepare, your jet ski for storage during the winter months. This ensures your jet ski is ready to go when you pull it out in the spring. If not properly winterized, you could be looking at some very expensive repairs a few months down the road.
We Winterize the Interior
Winterizing the interior of your jet ski requires removing all of the moisture from the engine and all inner working parts. Any leftover water can cause a multitude of issues for your personal watercraft. Over time, it can corrode the machine – from peeling off paint to completely having to replace the engine. Our service team will keep your jet ski moisture-free by completing the following:
Draining out all remaining water.
Filling the tank with fuel and adding a stabilizer.
Applying a protectant to all seals, cables, and exposed parts.
Removing moisture from the carburetor and spark plugs.
Removing the battery and storing it in a safe place.
We Winterize the Exterior
Once the interior is completely winterized, we can then begin on the exterior. You'll want your jet ski cleaned and ready to go when you pull it out in the spring. We accomplish this through:
Emptying and wiping down the storage compartments.
Cleaning the outside thoroughly.
Covering with a tarp or jet ski cover.
Storing in a secure location.
Request a Quote Today
Request a quote online or call us at (209) 833-6893 to schedule your winterization service. Along with our jet ski service, we also provide boat repair, fishing boat rentals, and ski boat rentals in the Lake Tulloch area and beyond.
Source: "Ten Steps to Winterize a Jet Ski." Web article. Discount Ramps. Motis Brands. 16 Jul. 2020. Web. 15 Dec. 2020.